Page Olson and her awesome year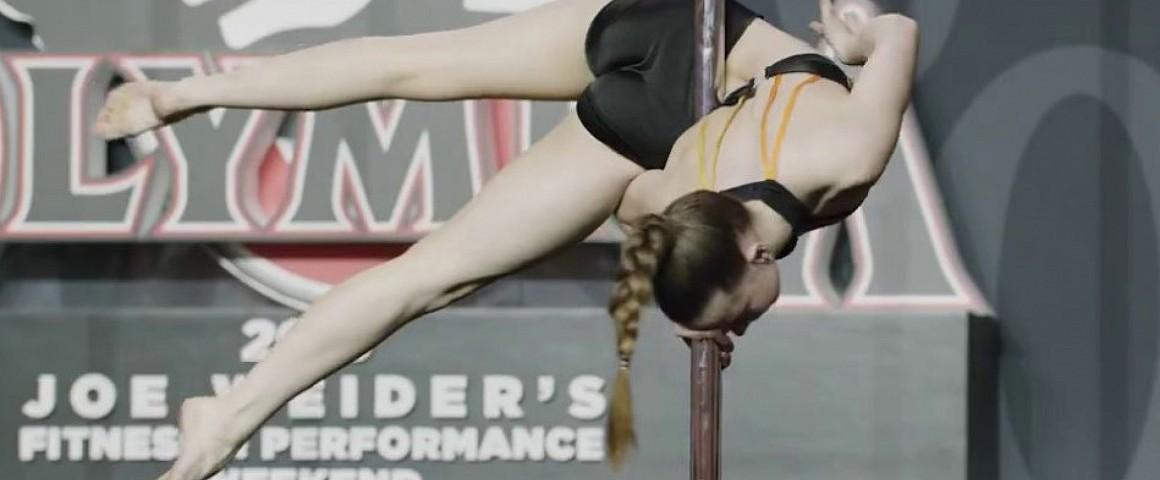 A year through the eyes of another angel
Ever wondered what it takes to be a young athlete protegee? Luckily Lupit family is here to take you through a year in the life of an angel. Paige Olson is one of the world's most successful, loved, and respected (novice - till now) pole and aerial artists. Just how 'the next Marion Crampe' manages to gracefully balance her pole, aerial, and school responsibilities? Read it here first and apply it gently to your #poleyear 2020. 
My 2019 Overview 
2019 was such an amazing year! I was able to learn so much and meet so many amazing people, as well as train on new aerial apparatuses to get one step closer to my dream job. 
The first half of the year was kind of laid back and towards the end of the year, that is when it got pretty busy. The only thing that happened in January was my birthday and I got my website up and running. I want to thank PolePress and Justin Harvey for creating my wonderful website! In February, I had my first doubles performance with one of my best friends, Katie Kranz, at my local studio. It was super fun because it was the first routine I did that wasn't super stressful, plus I was performing with someone else instead of doing it by myself. 
March and June were also super easygoing in terms of stress and performances. In March, my clothing sponsor, DartFrog, came to Arizona (where I live) and we had an outdoor photoshoot with Katie to get some pictures with their new styles that launched. Katie's mother is a photographer so it works out perfect whenever we want to do a photoshoot! The only thing that was pole related in June was that I went to PoleCon and had a wonderful time! I had the honor of having a private with Jenyne Butterfly and she helped me with moves I was struggling with and she also showed me some of her signatures moves as well!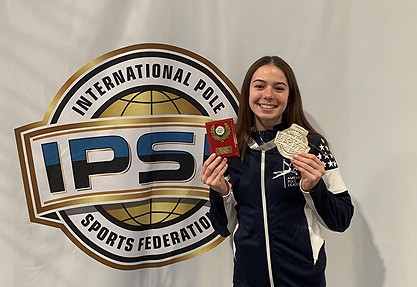 Moving onto July, I competed in the APL (American Pole League) National Championships in order to qualify for IPSF Worlds in October in Montreal, Canada. I ended up placing first and I was going to be competing my last year in the Novice category (10-14 years old) at worlds in October.
I've been competing in that category since I was 10! It felt like I was in that age group forever!
After that, I had a pretty big schedule change because I started high school in August. I had to stop training as much because of homework and it was difficult to make sure I had enough time to prepare for worlds. It took some time to get used to it but I'm slowly getting used to my new lifestyle. The last thing that happened in August was PoleExpo. I got to see my LupitPole family again and friends from around the world. 
September was really fun! I had the opportunity to guest perform at the OG Pole Fitness Championship at the Mr Olympia Expo. It was perfect timing because I was able to perform the same routine I was going to compete at worlds in October. So I had a chance to get a run-through on stage before the actual competition next month. Before I knew it, it was October and time to leave for Montreal. Worlds were October 3-6 and I competed on the 5th.
When it was time for me to compete, I was surprisingly not nervous at all. I'm normally super nervous before I go on stage but I think I was just ready to get it over with that I wanted to have fun while I was on stage.
I think that mentality really helped me because I ended up placing second in the world! In 2018, I placed 5th and I didn't make it to the podium. So all I wanted to do in 2019 was make it on the podium, and I did! Not only did I place 2nd, but I also got the Youth Athlete of the Year award for the second time in a row! I got that award in 2018 and 2019. I want to thank everyone who voted for me! It really means a lot!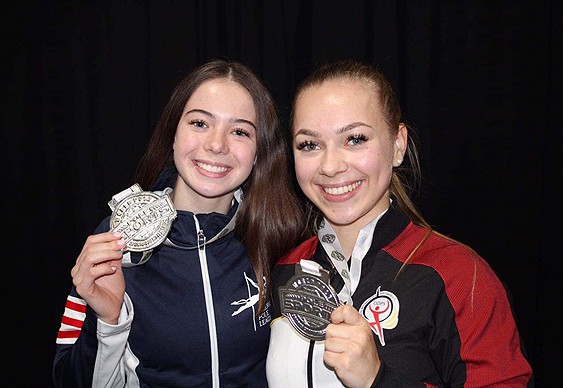 Once I got home I had a lot of school work to do because I missed a week of school. I didn't have anything else for the rest of the year, which was really nice. The only thing was I started silks classes and I've learned so much! I can't wait to learn more! I hope everyone had an amazing year. Happy New Year to everyone!!!