From Hustlers to Wuxi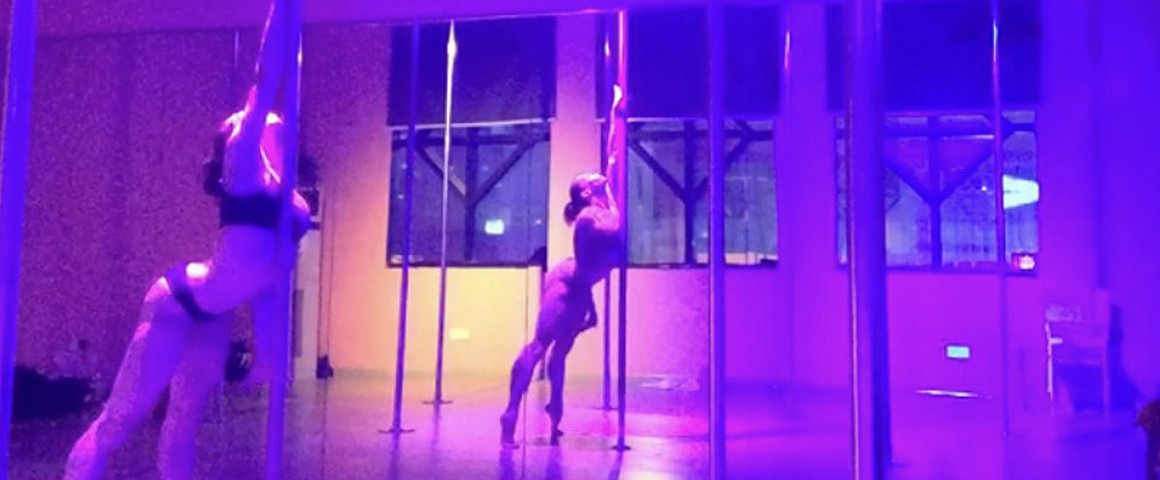 A different experience 
A little less than a year ago, I found myself in a pole choreographer's dream job; training and choreographing Jennifer Lopez and the other actresses for their roles in the major motion picture Hustlers. I was in Miami, LA, and NYC, doing pole every day and training as much as my little heart desired!
However, before the movie had a chance to even premier, life had me moving on to the next big opportunity as the aerial choreographer for the new Franco Dragone production Splendor…in China. Nowadays, I am aware pole is prevalent around the world and I have done it in many different countries.
China was a bit of a different story. I found myself not in Shanghai or Beijing but in Wuxi, a progressive and growing city 3 hours away from Shanghai by car. This was not quite close enough for a training day trip to the pole studios in Shanghai as we only had one day off a week and needed to accomplish laundry, groceries, etc. in that one day. I tried looking up information on pole studios or training spaces in Wuxi before my arrival, but the internet in China is closely guarded with restrictions on content (especially pole content) so I was running into trouble finding anything.
Realizing this, I was in contact with the incredible team at LupitPole to have them ship a stage to China so I could continue my love of pole while there. As any pole lover knows, the idea of being away from the discipline for 5-6 months feels like a huge loss, so I was very grateful the Lupit team said they could ship into China!
The hotel I was staying at had JUST enough room to fit a Lupit Pole and the plan was to have it arrive shortly after my touch down in China. Problem solved right??? WRONG! My precious pole got stuck in a customs hold for months and eventually was denied entry into China altogether. Heartbreak! Here I was working on a high-level, acrobatic circus production, but unable to train my own apparatus.
At this point, I picked up my search for anyone local who may know of someone who knows of someone who knows of someone who does pole in Wuxi. After about 2 months, through word-of-mouth, I was turned on to a woman who owned a children's dance studio and happened to have a few poles off to the side in one room. She was very kind and willing to allow me to come in and train at basically any hour. The poles were short, close together and not affixed to the ceiling very securely, but I was relieved I had finally found something. Through a translation app, we worked out a small amount of time for me to come in and have a play.
While poling only once a week for about an hour wasn't enough, it was CERTAINLY better than nothing and I was happy for her helpful nature. I was able to get there 3 times during my months in China.
About a week before I was to return to Las Vegas, something crazy happened. I was coming to the end of my Asian job and I was chomping at the bit to get back to the states and dive headfirst into pole training again. I had felt my abilities slipping away and was looking forward to the challenge of getting them back ASAP! This is when a Chinese friend of a friend of a friend suggested another space with poles available that I should try and find. I looked it up on my phone's map and…to my surprise…it was less than ONE BLOCK from where I was living!
At this point, I only had 1 week left overseas, but I headed to this location as soon as I could. As I had a lovely and satisfying play in their pink and gold lit room, spinning around on their poles and feeling happy, I looked out the window and could easily see my own hotel room so close I could almost reach out and touch it!