Pole vs Armageddon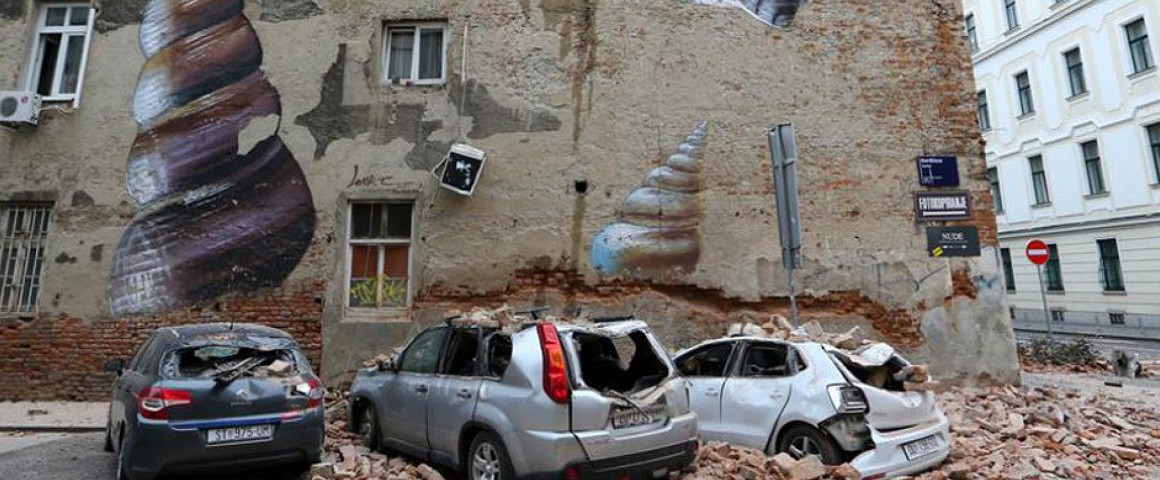 Earthquake in Croatia
I have always loved to dance. When I was a little girl, I wanted to be a ballerina but I was too tall and not so flexible. Then, I wanted to do ballroom dancing but I was too tall…again. Finding a partner that could cope with my almost 6 feet (180cm) + heels was mission impossible for a small town. 
The alternative was a jazz dance. It was great, I was always somewhere in the back of course, but I love to dance! For me, it was bliss. Then the war in Croatia began. No more jazz dance.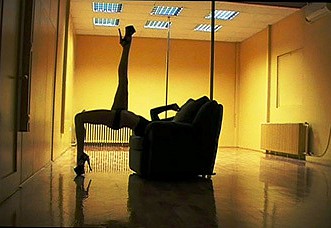 Then one day, many years later, I found myself in my first pole dance class. The year was 2005. 
Sixteen women on two poles. I touched the pole maybe 3-4 times in that first class and made a spin or two, but my heart told me: this is it! This is the one! I love to dance! So I did. Every week without exception.
2006. I had a pole in my living room. Yes, I know, I was an addict 
Finally, I found a partner that was taller than me. For the first time, I could be as tall as I always wanted!  The pole lifts me, holds me down, I can climb on it, I can hang from it, I can wear extremely high heels, I can dance with the pole, around it or I can completely ignore it if I want. For me, it was a perfect match.
2009. I became a pole dance instructor. I never really wanted to be an instructor, to make a job of it, or do tricks and hard stuff on the pole. It was never the athletic or acrobatic part that hooked me, I wasn't into competition or choreography or you have to do it, this or that way. 
For me, it was all about pure dancing. About freedom to improvise and just be yourself. And I found that a lot of other women think like that too.
After more than a decade as a pole dance instructor, I admitted that the best part wasn't my pole dancing, but watching other women pole dance. Guiding them to open up, to try, to be strong or vulnerable, to have fun but also to sweat and feel their body was priceless. Ordinary women doing some truly extraordinary pole dancing. Oh, how we love to dance! 
In February #COVID-19 hits Croatia. Everything changed. Everything closed. Almost like quarantine. We closed our studio on March 15th. 
I didn't feel like I was tall. Very strange feeling to me. 
I told myself, ok -  this too shall pass. I have to stay positive. We all hang out on social media or another type of communication.  We made some online classes for our students, to motivate them to practice at home. I made some new music for my future classes. I was thinking about some new workshops, and details for the pole retreat that we were planning…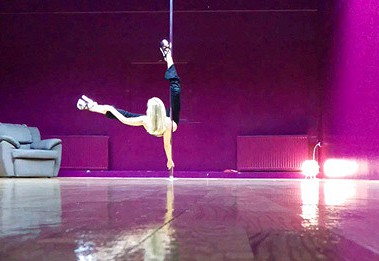 March 22nd early in the morning, Zagreb was hit by a 5.3 magnitude earthquake. And then snow and strong wind. 
I felt like a midget. 
More than 80 aftershocks followed. I can't go to the studio to dance it out! Panic hits me. My studio is like a safe place for me. Whether I am sad or happy, nervous or mad or tired or just "off" I know that I can always go to the studio and dance it out. 
Today, a week later, I feel a little bit taller. Thanks to my pole sisters, my students, and the whole pole community. Not my full 180cm but getting there.
And I know I WILL dance again ;)
Jelena
Pole instructor at Pole dance fitness studio Zagreb.
Photo credit: private collection