You pole at your age?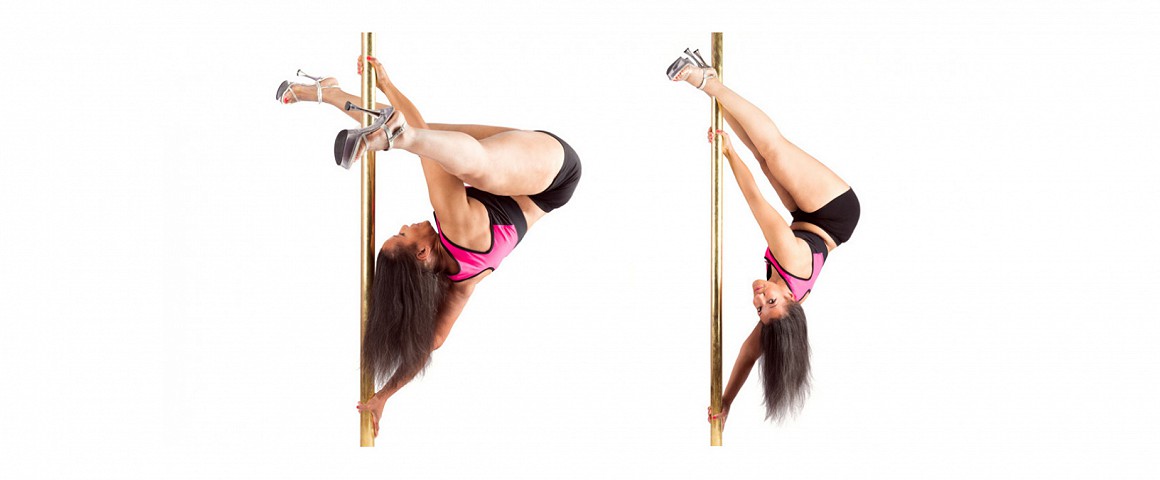 How old?
When I was five years old, my favourite activity during school recess was hanging upside down on the Monkey Bars.  Playing on the Monkey Bars was my escapism as my parents had just separated.  Fast forward decades later, at the ripe age of 64, I still enjoy hanging upside down.  Instead of doing this on Monkey Bars, I hang upside down on my Lupit Pole.  
My pole journey started when I was 53.  Initially, it was a challenge as I had to build my strength.  Years ago, I had danced in the "Broadway" type of productions in high school, but I was not athletically inclined. Pole brought back my dancing spirit and allows me to relive my youth. Pole fitness is empowering, providing a feeling of accomplishment.  It does not have to be a big spin or move.  Your self-esteem and confidence can soar.  
I was introduced to the Lupit poles at Vertical Addiction in Baltimore, Maryland.  I fell in love with them and ordered a stainless steel 45mm with the crash mats. Lupit customer service is outstanding! 
I study also at Xpose Fitness in Towson, Maryland.  I have learned to do moves and spins that previously, I had only imagined. A sisterhood exists at these studios where we cheer for each other and give assistance as needed.  There are others over 50 years old in my classes who rock it!  I am the oldest one.  We participate in pole challenges from around the world.  
When I attended my 45th high school class reunion in 2018, I proudly shared my pole pictures, including Extended Butterfly into an Ayesha and then a Pencil move.  I showed also my videos of dance routines I had created.  I was encouraging my classmates to give it a try to enhance their health. I am now preparing to participate in a client showcase this year.

n summary, pole dancing/fitness makes me feel better physically and emotionally contributes to my happiness.  In fact, I think that I am 18 versus 64, remaining young at heart. You cannot go wrong with pole dancing.  And more importantly, you cannot go wrong with the Lupit Pole. I absolutely love mine!