Delight, a Serbian tribute to greatness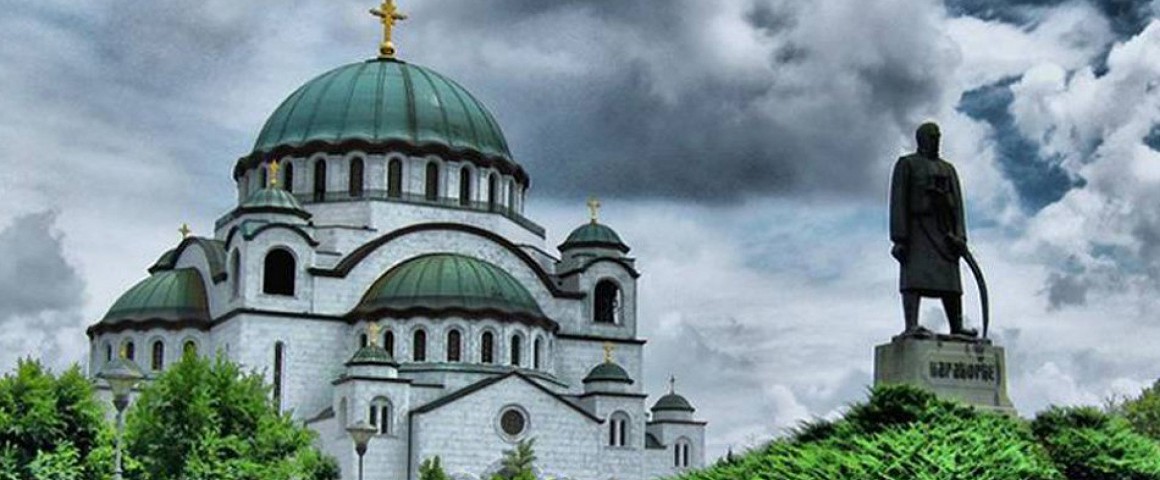 Belgrade - the loud city
Belgrade is a city of 2 rivers, rich history, and hyper vibes. The metropolis of Serbia is famous for its unrivalled hospitality, outrageous culture, edgy spirit, and exquisite local food. It is also said to boast the most beautiful women in Europe and keeps countless secrets to why this place is the travellers' must-stop when in Eastern Europe. As you set foot on its ground, it becomes obvious that you're in for an epic experience, and as you explore it, the list of why to rush back keeps on getting longer.
Praised by millions for its authenticity, this fabulous city holds an extraordinary gem in Vracar, only steps away from the Temple of Saint Sava, one of the world's most striking Christian architectural masterpieces. Much like its prestigious location, Delight Pole Studio is for those fiercely loyal to living an incredible life and religiously committed to the road of continuous self-improvement.
Delight State of Mind
Being among the first pole studios founded in the region, Delight, made Serbian aerial history when it opened its doors in 2013. 
But it is not just the enviously stylish space, neither the college-educated, international pole contenders who gone trainers nor unmatched approach to coaching that earned the studio its impeccable reputation. 
In the years that followed, Delight rejoiced with its finalists in the local 2015 and 2018 Pole Sports Open Championship.
The trainers and polerinas honoured their craft once more in 2017, claiming all three titles of the official POSA Pole Sport Championship Serbia in 2017. As the studio took a blow due to its pro representative sustaining an injury, the trio took bronze, silver, and gold in the amateur category, proving that Delight had no competition after all. 
The studio had yet another reason to celebrate in 2019, as one of its trainers prepped the contestant for Pole Angels Championships in Minsk, Belarus, and brought home the gold medal in the Art category as well gained recognition for Best Sensual.
Treaded by hundreds in the six years of its existence, the Delight's floors are responsible for the pole addiction of 80% of those who were once newcomers, turning recreational athletes into the elite, plain Janes into goddesses, and shy beauties into bold go-getters.
Delight is built upon the enthusiasm, passion, and innovation of a young entrepreneur. "Our mission is to help others strive for excellence. The goal is to teach people to break through limitations, gain mastery over fears, and exhibit brilliance while maintaining balance, harmony, and well-being.  We do this by helping others flip instead of a crash, bend instead of break, and twist instead of crack, one spin at the time," says the owner, Culturologist, and certified fitness trainer, Vanja Zdravkovic.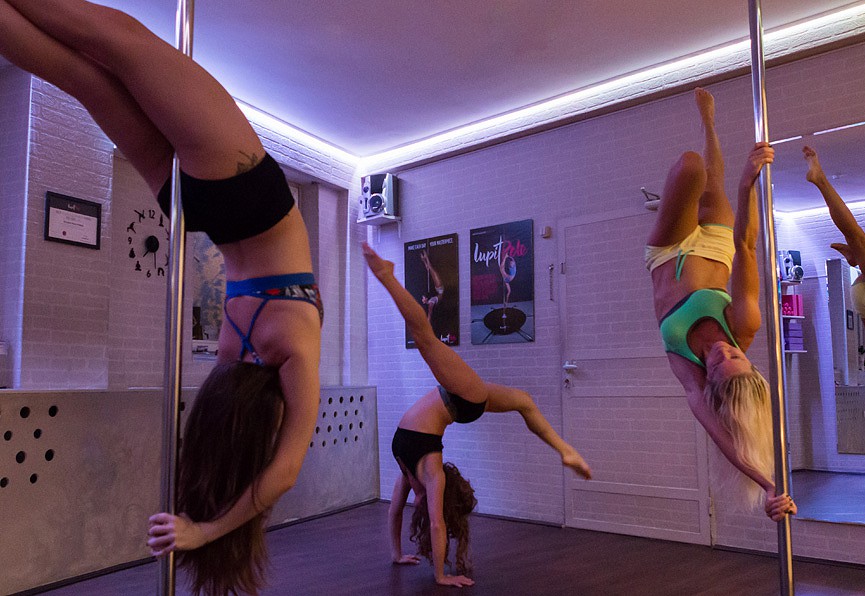 Anything but your ordinary pole gym, this prominent place welcomes everyone with arms wide open to provide personalized training and work with you one-on-one or in a small group up to four to fuel your potential and translate it to other areas of your life.
Arming you with supreme self-confidence through exclusive strength, flexibility, and choreography training, this remarkable studio is where you find yourself wondering, "What else? Where to next?" after you get the pole fever and ultimate fitness high off the one-of-a-kind workout.
Community Management
Corroborating that Delight is not only an exceptional place to train, but a way of life is the studio's endeavour to promote public health. 
The studio occasionally organizes outdoor deep stretch workouts, and customized training to educate others on how to use callisthenics bars available in parks to do bodyweight exercises in the fresh air. It is easy to find a reason to hang around with your pole buddies, from marking important dates in-studio calendar and supporting the European Week of Sport, to using the perks of beautiful weather to express gratitude to the ever-growing Delight family.
As a pillar of the local pole community, the studio hosted unprecedented Pole Meet-Up, and numerous workshops. 
In an attempt to connect pole lovers in the region and introduce the sport to a broader audience, Zdravkovic teamed up with The Poletrotter Brand in developing Pole Dance & Aerial Festival in Belgrade.
With the innate need to contribute to those around us, the Delight team made sure the studio does its share of humanitarian work. Whether it comes to a local, worthwhile cause or changing personal histories through pro-bono memberships, they understand the importance of giving.
Seeing the need for aerial equipment in Serbia and recognizing the same aspirations, a logical partnership with the Lupit family came about. Our souls spin when we think about all future projects!
The Law of Pole
Pole dance is where military strength, ballet stretches, and aerial arts collide to help you discover yourself, teach you some pretty wicked stunts, and detox you with an amazing workout.
"To successfully deal with challenges, overcome adversity, and move forward in life, you've gotta be able to look at things from a different angle. What can better provide you with a fresh perspective than seeing the world upside down," says Zdravkovic, who found herself dropping ten years of career-building in global companies to venture on her own into the tough and unpredictable world of female entrepreneurship. 
 "The discipline requires you to act fast, and as if all you've got is that one chance to get things right. It equips you with the skills essential to successful living: flexibility, precision, thick skin, sharpness, the courage to let go, and the strength to hold tight when necessary.
Once you see what you can achieve with your fitness, you won't be able to live without it in every area of life, and that's the beauty of the work we do here," adds Zdravkovic. 
Hooked on thinking in positive terms and devoted to changing the world for the better, Vanja and her team set out to empower people by teaching them how to embrace obstacles, exceed their limits, thrive on difficulty, and fear no challenge that lies ahead.
* * * 
Text: Mia Ca
Photo: Irena Canic