A short and sweet convo with Boris Kynonesz about pole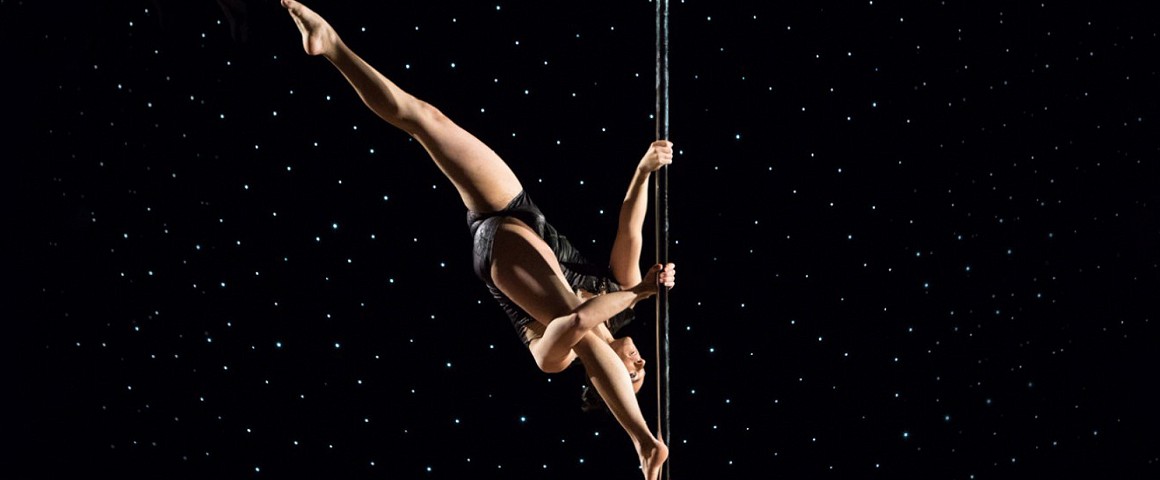 Pole guru and straight talker from Mexico
Today, Boris is considered a 'pole guru' in Mexico, but how did he earn this fabulous title? A few short years ago Boris was 'just' an actor and assistant director with a special affinity for circus arts. One contortion class was all it took for his life and career to take an unexpected turn. He was casually invited to try pole dancing after a contortion workshop, fell in love, and has been on a pole roll (or better - spin) ever since. Two years into his pole life, and many international workshops later, fate knocked on his pole again. This time the invitation stood for a pole class sub. He is still not sure how it all unfolded so naturally for him but recalls girls loving the class so much - that he became a regular instructor with over 30 classes per week. Next followed were workshops all over Mexico.
We met up with Boris in Las Vegas to see how he became so involved in the pole scene in Mexico and what are his dreams for the Mexican pole future. Here is what we learned. 
Why do you think pole dance had such an effect on you?
Pole has taught me there's no size, colour, body shape, age, gender, etc.. we're all on the same path and we should all love our bodies and all that they can do. 
How come you decided to completely switch career paths?
 I left my day job as assistant director and actor because pole gave me the confidence I needed in life and career.  I discovered there's nothing I can't do as long as I try. I had the chance to travel and meet a lot of beautiful people. 
You compete quite a lot. How did that start? 
In the beginning, I decided to compete in Orlando, Florida and won 4th place. Since that day I never stopped competing and telling myself I would win first place one day. It happened the very next year! It has been 4 years of major competitions in the USA for me now. I'm the first Mexican representing my country for the POSA - Pole Sports & Arts World Federation. 
You are also very active in the Mexican pole community. What are your personal goals, hopes, and dreams for pole in Mexico?
My mission is to help future generations of Mexican pole dancers. Opening new doors, challenging them to take adventures, go further, and consequently make Mexico more visible on the world pole map. 
Why?
Because I feel that: Mexican pole dancers live in a bubble. The community is still pretty young and undeveloped in my opinion. There is a lot to be done. I wish for dancers to gain more international experiences and recognition, but most of all I want to see safer practices in studios, regulations of the field, etc. Also to see more different styles of pole. 
What is the most popular pole style in Mexico? 
Pole sport. The striptease connotation -still bothers some.  With that said, exotic is becoming more popular. Go figure.